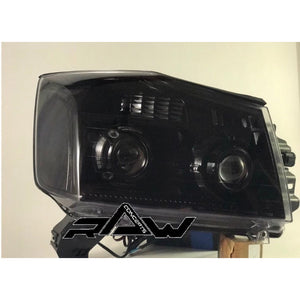 04-16 Nissan Titan Custom Headlights
Murdered Nissan Titan quad projector headlights. All four light up with Diode Dynamics RGBW demon eyes and RGB color changing rings hidden in the DRL vent of the Panamera shrouds from The Retrofit Source.

This set comes with everything listed above along with new housings and a bluetooth remote for the demon eyes and color changing rings.