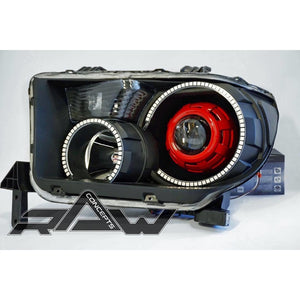 07-13 Toyota Tundra Projector Retrofit
07-13 projector retrofit with your choice of paint, also, with the choice of added vehicle specific color changing halos, or demon eyes, and a remote. This purchase also includes new Tundra housings, you will not need to send in your own. 
If there is something you wish to add to this build that is not an option in our variants feel free to email us and we will get you taken care of!