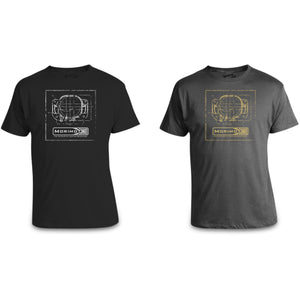 Morimoto Mini D2S T-Shirt
OPTIONS: Pick your color, pick your size, and wear with pride! The Morimoto Mini D2S Tee's feature artwork inspired by the creation of one of Morimoto's best projectors.
DESIGN: Made from an ultra-comfortable Next Level tee then screen printed for all to see. The front features a weathered Mini D2S X-Lens drawing and the new Morimoto sunrise logo. The back is ink-free.
SIZING: If you like a fitted-style shirt, then buy whatever size you're used to, because they do run a little snug. If you like a little wiggle room, we recommend picking the next size up. Just sayin!